1. Library Assistants: Sis Joan Ho 68411770 (ext 210) library_assistant@acts.edu.sg
ACTS Library online:
2. Library Committee: Students can approach any Library Committee member for assistance, or give feedback to improve the library. They can recommend a book to our committee, or volunteer their service to better serve our student community.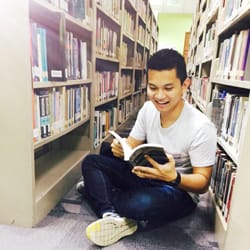 4. Users: ACTS library serves our students, alumni and Assemblies of God ministers. Loan quota depends on your membership type. Details here. Members of the public are welcome to browse the books, but will need to be a member to borrow our collection.