WHY A-SSM?
•  Some disciples are inclined to practical hands-on ministry
•  A team of teachers with a wealth of ministry experiences and spiritual giftings can impart to the learners
•  There is a  need for trained workers in the realm of God's power
•  There is a hunger for a sound supernatural ministry.
OBJECTIVES
•  To activate disciples in the supernatural ministry
•  To focus on sound practical ministry
•  To have teachers who are specialized in their supernatural ministries to impart their giftings to students
MISSION STATEMENT
The School aims:
•  to produce disciples of faith to demonstrate and move in the power of the Holy Spirit
•  to train disciples to use supernatural gifts of the Spirit and to touch the people by healing their bodies, souls & spirits
•  to train disciples to preach, teach, heal and deliver people from evil spirits
HOW TO REGISTER
you may fill up an online form HERE.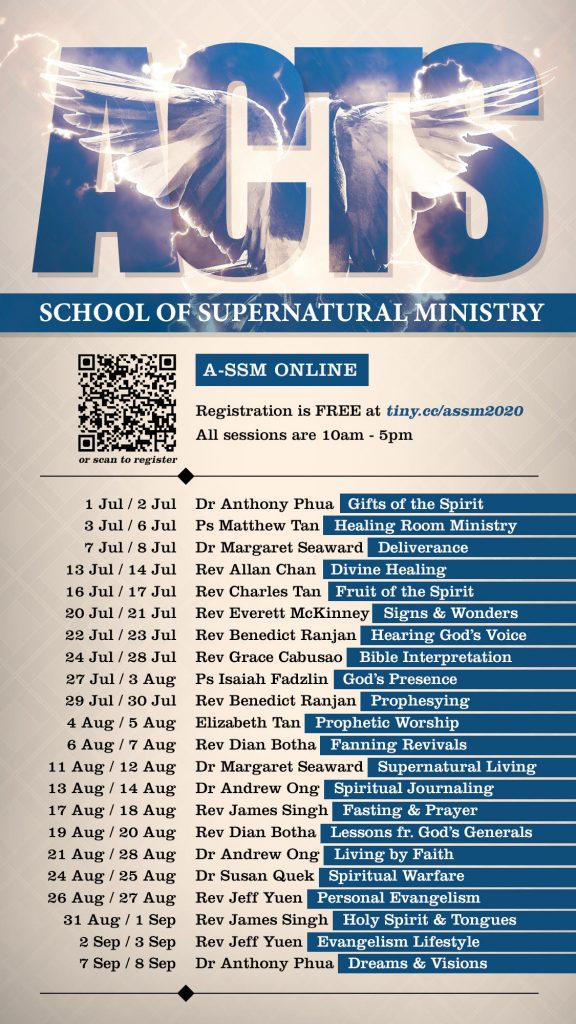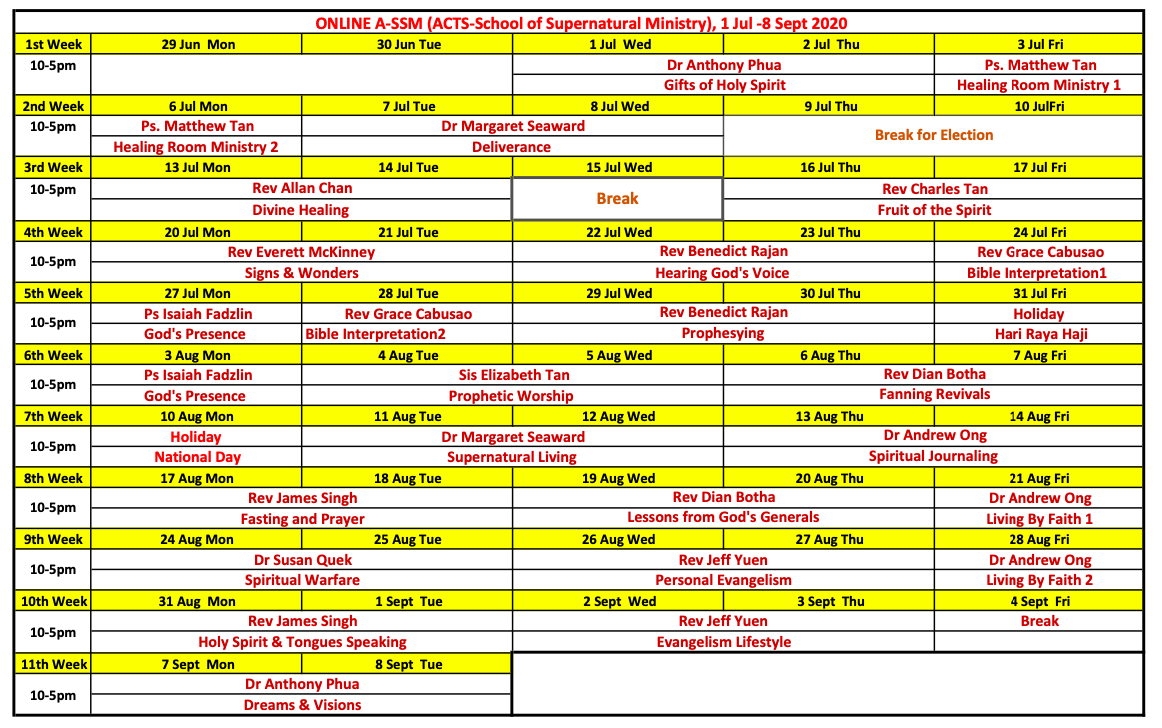 A-SSM workshops are free but those who like to share the expenses can give