Overview
The Doctor of Ministry (DMin) in Pentecostal-Charismatic Ministries is designed to provide quality education and training in selected areas of Pentecostal-Charismatic ministries. The programme aims to empower leaders for effective ministry as pastors, missionaries, and educators. The flexible modular structure allows learners to complete their study full-time or part-time (maximum 5 years) without leaving their current ministry.
Entry Requirements
Applicants must have an acceptable Master of Divinity (GPA 3.3) from a recognised Bible College or its equivalent. Applicants must also have a minimum of three years active ministry experience. International applicant whose native language is not English must submit proof of English proficiency equivalent to 550 on the TOEFL (IELTS 6).
Format
Courses are conducted as a one-week intensive (Mon-Fri: 9.00 am-6.00 pm) thrice a year (viz. January, May, and July). All pre-reading and pre-assignments must be completed one week before the course begins. Final Research Project may be done on APTS campus on request.
Curriculum (30 credits)
Core Courses (15 credits)
DMN 811 Pentecostal Spirituality and Ministry
DMN 822 Contemporary Asian Pentecostal/Charismatic Issues
DMN 855 Leadership in the 21st Century in Asian Context
DMN 877 Contemporary Issues in Pentecostal Missions
DMN 888 Research Project Seminar
Electives (9 credits)        3 credits each, select three courses:
Advanced Pentecostal/Charismatic Preaching
Pastoral Care and Counselling
Contemporary Pentecostal Ministry
Educational Ministries in the Church
(Electives on special areas of interest may be offered from time to time)
DMN
899 Research Project (6 credits)
Requirements for graduation
1  Completion of 8 courses with minimum GPA of 3.0 or "B"
2.  Completion of Comprehensive Exam
3.  Completion of Research Project including Oral Defence
4.  Faculty approval of Christian character and conduct
5.  Settlement of all financial obligations with the College
6.  Attendance at graduation exercises (unless special permission for absence is obtained)
Notes:
A student who has received two course grades below B minus for work done at any stage of the course will be reviewed by the Post-Graduate Programmes Committee for possible termination from the programme.v
Financial Information
S$
Application
fee (local applicant)
50
Tuition
fee ($800 x 8 courses)
6,400
Thesis
fee
1,600
Others:
 
Comprehensive
Exam fee
200
Graduation
fee (estimated)
200
            TOTAL
$8,450
Excludes:
 
Textbooks
(estimated)
$800
Thesis
Continuation fee (per term)
$200
 
 
Audit
fee (per course)
$500
Accreditation
The
Doctor of Ministry programme, offered in partnership with Asia Pacific
Theological Seminary, is accredited by the Asia Theological Association, the
Asia Pacific Theological Association, and the Association of Theological
Education in South East Asia.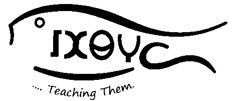 Click here to download course registration form. Please fill up the course registration form and email it to postgrad@acts.edu.sg
Click here to download the application form.