We are a global learning community that seeks to empower leaders to succeed. We provide the learning experiences to encourage students to grow spiritually as they think theologically and engage with the world wherever they are called. We are committed to providing students with academic excellence and spiritual renewal through the following below:
The College has established the theological base for my ministry.
REV JASON QUAH
Senior Pastor - Bethel Assembly of God | New York, USA | Alumnus 1982
Learning biblical Greek at the college has helped me to have a better grasp of French and biblical Hebrew.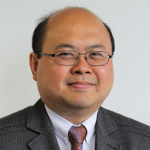 REV JOHN LIM
Pastor - Eglise Evangélique Elim | Paris, France | Alumnus 1997
My friendships made with my classmates extended years after I graduated, giving me crucial partnerships in the ministry that I treasure to this day. My years in the college were undoubtedly the most formative season of my life and am truly grateful for it.
REV GRACE CABUSAO ONG
Missionary - Faith Family Church |Cebu, Philippines | Alumna 1998
Those 3 years of living and learning on the campus of BIS are one of the best parts of my Christian experiences. The instructors, the learning environment, the interactions among the students and the spiritual atmosphere have left many fond memories on my minds. I am so grateful to the Lord for allowing me those precious time of koinonia with His people.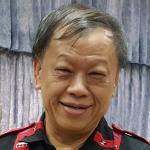 REV DR EZRA MOTHANAPRAKOON
Lecturer - Bangkok Bible Seminary | Bangkok, Thailand | Alumnus 1982
The college has certainly helped me to establish a sure foundation for the full-time pastoral ministry that I have been in for the past 15 years. The theological training has also given me the tools for dealing with challenges that arise in the ministry. I am indeed grateful for the training that I obtained from AGBC.
REV TIMOTHY CHEW
Pastor - The Oasis SIB | Seremban, Malaysia | Alumnus 2002
The lecturers and classmates have enabled me to be a thinking spiritual leader. I've learned (and continue to…) how to apply God's word in everyday situations and to pay attention to work of the Holy Spirit.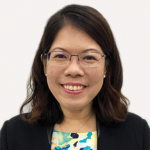 REV LINDSEY LUI
Senior Pastor - Faith Assembly of God | Singapore | Alumna 2013
Thanks ACTS for sowing into the early years of my ministry growth. You have been a blessing.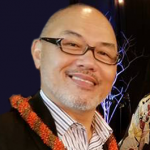 PASTOR JOE ONG
Senior Pastor - Leeward Community Church | Hawaii, USA | Alumnus 1988
I look back with fond memories of my days at BIS from 1979-1981 . . . we learn to reach out to one another through fellowship, prayer and mutual encouragement.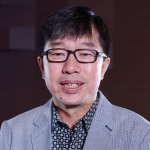 REV CALVIN LEE
Senior Pastor - Grace Assembly of God | Singapore | Alumnus 1990